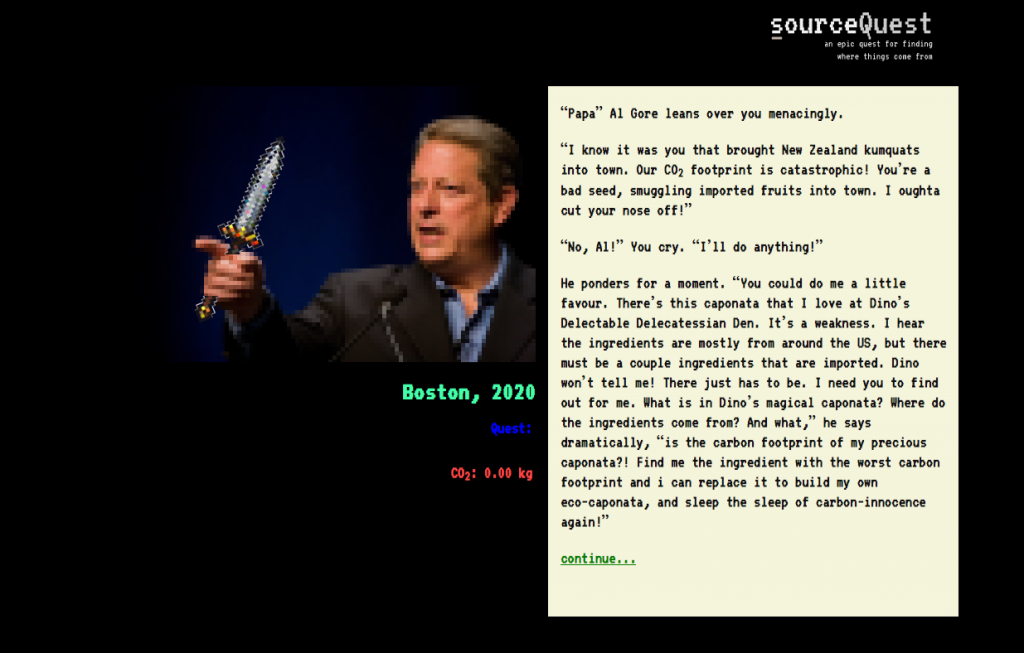 SourceQuest is a game that takes a Sourcemap and creates a narrative where different parts of the product have to be gathered. The graphics and interaction are inspired by vintage Carmen Sandiego games. The goals is to use the game to give attention on how complex the supply chains are.
Hackers: Niklas Lindström, Andrey Zhukov, Jorge Zapico, Bianca Sayan.
The project is released open source at github.
Available at Sourcequest.net
Stockholm Greenhackathon 2011